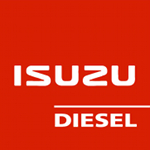 With the advent of the EPA Tier 4 requirement Isuzu Engines has taken the lead and Southland Equipment Service, Inc., an Approved Isuzu Dealership, has invested in the tooling and training to insure customers receive quality support.
– Quality Replacement Parts
– New or Remanufactured Engines
– Responsive Service Support
This new generation of clean diesel technology for off-road engines and equipment known as Tier 4 has made its way onto the construction and industrial jobsites and farm fields around the country.
We offer Isuzu Engines, Parts, and Service Support for ALL equipment in the Industrial, Construction, Agriculture, and Power Generation industries that use Isuzu Engines such as Forklifts, Cranes, Loaders, Backhoes, Graders, Skid Steers, Road Paving equipment, Agricultural machinery, Generators, and more (see our attached detailed list).
– We offer Parts shipped anywhere in the USA, In Shop and Road Service support in South Carolina.
• Contact us at (803) 783-1171 or Sales@SouthlandSC.com
Southland Equipment celebrates 43+ years in business!
With an emphasis on Quality at a Cost Effective price in anything Southland offers we have grown to a company that offers goods and services at Local, Regional, and National levels.
Established in 1971 as a service company, Southland Equipment, Inc. has built its reputation on superior service and products and maintains a positive reputation in our community and industry. We offer full-service, in-shop and on-site repairs, an extensive product catalog and equipment rentals and sales to companies of all sizes. Our quality products, efficient service and professional staff are just what your business needs to get the job done. Please contact Southland Equipment for additional pricing and details:
Henry W. Richardson
VP Marketing
Southland Equipment Service, Inc.
Phone (803) 783-1171
Sales@SouthlandSC.com
www.SouthlandSC.com